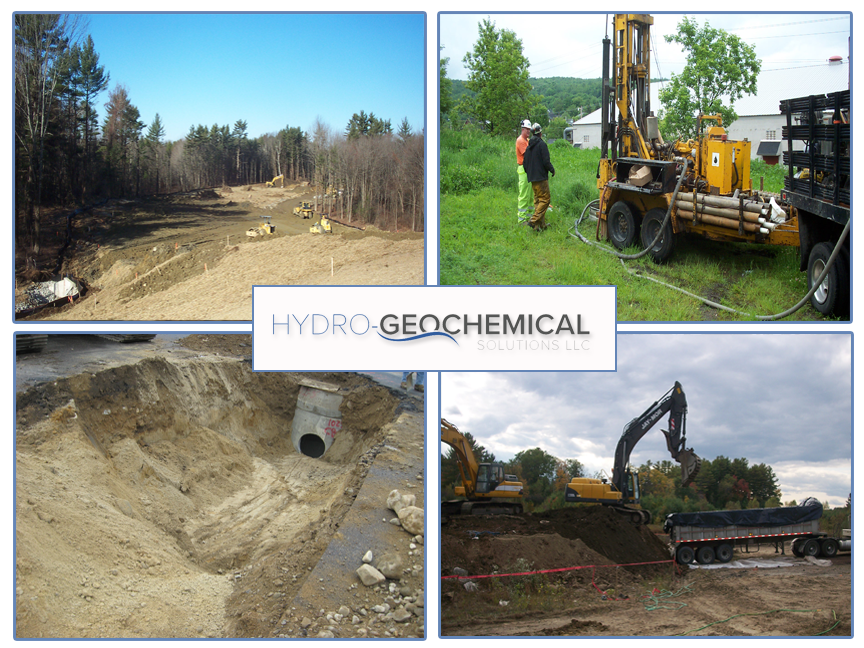 New Hampshire Petroleum Reimbursement Fund Program Experience
Hydro-GeoChemical has proven experience with the New Hampshire Petroleum Reimbursement Fund Program, specifically the Oil Discharge and Disposal (ODD) Cleanup Fund, the Fuel Oil Discharge Cleanup Fund, and the Gasoline Remediation & Elimination of Ethers Fund and has prepared numerous reimbursement requests for our clients. Additionally, Hydro-GeoChemical has acted on behalf of our clients as the "Applicant" for ODD Fund projects.
An Applicant is a person or firm hired by an owner, under a written contract, who performs corrective action, public water supply monitoring or consumer notification, and may seek reimbursement directly from the fund(s). This option allows the client to perform any New Hampshire department of Environmental Services required investigation and remedial activities without expanding any funds.