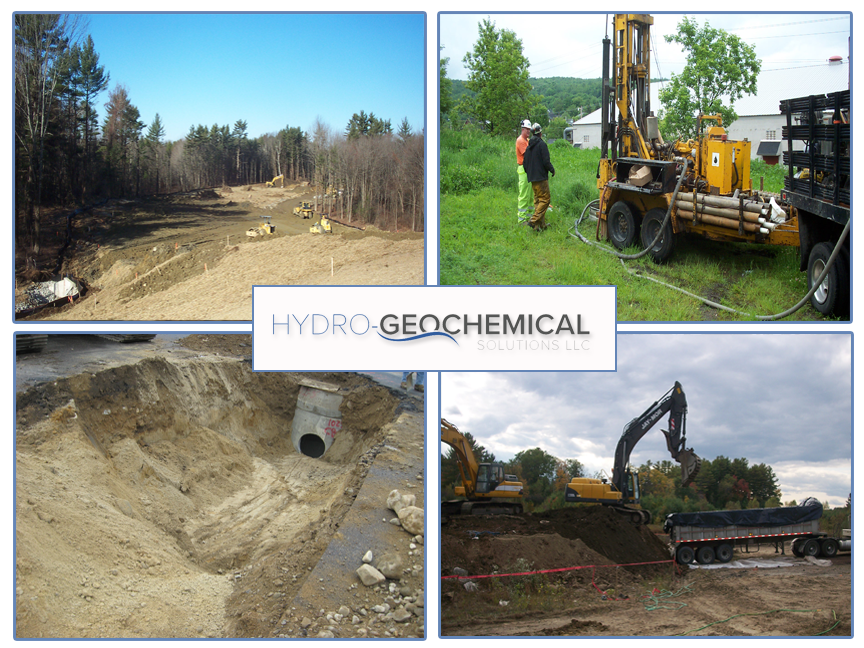 Phase I Environmental Site Assessments
Hydro-GeoChemical personnel have performed hundreds of Phase I Environmental Site Assessments (ESAs) for a variety of clients throughout the United States, and in particular New England. The Phase I ESAs were performed in compliance with applicable ASTM standards and protocols, which currently is ASTM Standard E-1527-13 – Standard Practice for Environmental Site Assessments: Phase I Site Assessment Process. A Phase I ESA is the initial step for meeting the USEPA "all appropriate inquiry" standard, and is typically, a non-intrusive investigation. However, some clients have requested that limited environmental sampling be performed.
The goal of Phase I ESA's is to identify recognized environmental conditions within the project limits. The scope of work for a standard Phase I ESA includes a site visit to the property, including a visual inspection of exterior conditions and representative interior space(s) of any buildings, identify the site owner(s) or property manager(s) and complete appropriate interviews of knowledgeable persons, research and review government records and historical resources, a review of recorded land title records and lien records for environmental liens or activity and use limitations, and preparation of a summary report for the property, including an introduction, results, discussion, conclusions, and recommendations. In this standard practice method, the phrase "recognized environmental conditions" means the presence or likely presence of any hazardous substances or petroleum products. The information gathered and evaluated during the Phase I ESA (due diligence process) is utilized by the client for property transfer and financing decisions. In addition, Hydro-GeoChemical has performed Desktop Reviews to assist clients with third-party environmental documentation review.