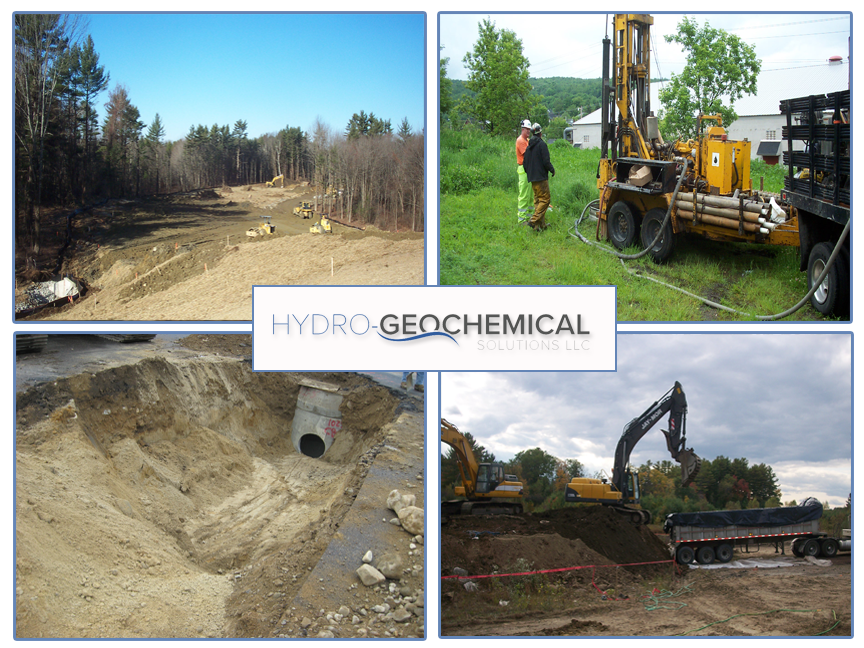 Water Quality Evaluations
Performed numerous water quality evaluations for a variety of clients. For these projects, work activities included:
Reviewing regional and site-specific literature including drilling logs of previous investigation activities. Evaluating surface geophysical surveys to determine the thickness of, and depth to groundwater in alluvial aquifers.
Installing, testing, and gauging piezometers and monitoring wells to obtain site-specific groundwater levels and aquifer characteristics; logging the site geology; collecting groundwater and surface water samples for chemical analyses; measuring surface water elevations and stream piezometers; preparing geologic cross-sections; and compiling data to define areal piezometric levels, directions of groundwater flow, aquifer interconnections, hydrologic parameter variations, and recharge/discharge relationships.
Installing test wells and performing long-term aquifer tests overburden and bedrock aquifers; performing monthly groundwater measurements in wells and piezometers to evaluate long-term trends; performing monthly surface water and storm-event gauging; collecting water samples from wells, piezometers, surface water, and springs to establish baseline water quality conditions within each aquifer.
Preparing potentiometric surface maps, water level graphs, hydrographs, site-specific geologic cross-sections, data tables and plots; evaluating aquifer testing data to assess the groundwater flow system (groundwater flow direction, transmissivity, aquifer interconnections, and discharge/recharge); preparing trilinear diagrams and identifying water type/classification (cation and anion water quality results) for each of the project area aquifers; comparing the water quality results for suitability for drinking water, livestock, and irrigation use; and assessing whether water quality degradation would occur as a result of mixing of the waters during site development activities.